Building Your Running Practice From the Base Up
0
Building Your Running Practice From the Base Up
www.runnerclick.com
Whether you aspire to run a full marathon or just peel yourself off the couch for a routine jog a few times per week, it is exhilarating to meet your running goals. However, runners often achieve goals by jumping head first into a training plan, rather than building a sound foundation to their practice first. Building your running practice from the base up will make your practice easier to commit to. By learning proper method, you will also improve bone, muscle, and connective tissue health to increase longevity as a runner.
What is Your Motivation?
There are dozens, if not hundreds of reasons to be inspired to run. Identifying your motivation is key to choosing the right plan for you. For example, if you're looking to compete in (or win) a race, your training may look very different from someone who is choosing to run to clear their mind.
Base training is a method for any routine runner looking to improve fitness, strength, and endurance while decreasing risk of injury.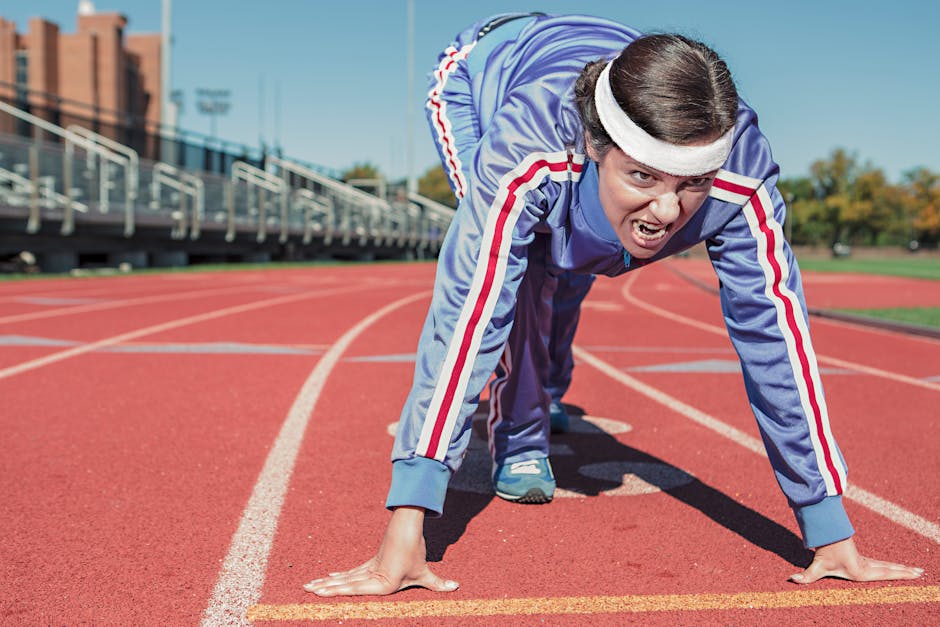 Get the Gear
You will also want to choose the right gear for your practice. You want something that won't wear out but also something that won't break the bank, especially if you're new to the routine. It's important to know how to pick and choose the best gear for you, rather than just knowing what gear is "in" this season. That way you have tools to choose the right running swag for life.
Plan the Time
Picking up a new daily routine can be tough to plan for you. You might have no trouble making time when you are starting out, but it's tough to squeeze in a run 3-4 times per week (and that's just for starters)! For building habits, I love the advice of personal development coach and author Jeff Olsen. Olsen's book "The Slight Edge" proposes a method which turns simple disciplines into large-scale change. [1] In the book, Olsen illustrates the power of starting with just 3 minutes of exercise per day and building up gradually, one minute at a time over many days, to eventually become a fitness buff. The concept of the slight edge is to start small and make incremental baby steps toward your goal and, with time, you can accomplish anything: even marathon-running success!
All About That Base
In order to run a healthy and successful training plan through its entirety, it's important to have healthy muscles, bones, tendons, and cardiovascular system as a foundation. Just like you wouldn't build a house on a weak foundation, you also wouldn't want to build your running practice on one. So…It's all about that base.
"Base Training" is a method of exercise developed by Olympic coach Arthur Lyniard. Lydiard's method won his athletes six gold medals at the 1960 and 1964 Olympics and influenced how coaches train distance runners worldwide. The method has since been expanded by a more recent proponent of the practice: "World's Best Coach," Olympic medalist, and professor Jack Daniels. [2] Daniels also refers to Base Training as "Phase One" or "Early Season" running (other phases of training in this model include Phase 2: Speed, Strength, and Running Economy training, Phase 3: High intensity training, and Phase 4: Tapering and Peaking).
Building the Running Plan
The key to successful base running is to build up intensity without burning out. There are many factors that may contribute to burnout, but for now, we will just focus on wrangling physiological strain. For best results, the typical duration of the base plan should be 6 – 9 weeks and should begin prior to starting your race-specific training.
Where you start with your plan depends on your current fitness level. In order to avoid over-exertion, you will start with easy-pace runs/walks and work your way up to incorporating cross training. The purpose of this base-phase of training is to maximize aerobic potential before implementing anaerobic exercises.
Follow these basic steps to build up your foundation:
Before you start:
Set yourself up for a successful and consistent running practice.
STEP 1:
Run/walk 3 miles every other day, 3-4 days per week.
STEP 2:
Add additional days per week until you run 3-5 miles per run, 5-7 days per week.
STEP 3:
Gradually increase the mileage of every 3rd or 4th run.
STEP 4:
Add Runs of Quality (higher intensity workouts) 1-3x per week
STEP 5:
Add secondary runs (doubles) to your schedule
STEP 6:
Increase the duration of your secondary runs
Looking for even more nitty-gritty details of my favorite adaptation of the base training plan? Dig into Mike Kessler's Running Order of Operations. [3]
Or are you already a seasoned runner and looking for another fully prescribed guide? Best to try the plan offered by Coach Jenny Hadfield of Runner's World. [4]
Your Base Doesn't End with the Training Plan
Once you've mastered this stage, you'll incorporate other tools of Daniels' running philosophy, through the four phases. With all of these tools in your arsenal, you're bound to rock not only your races but all of the runs that get you there!
References:
[1] Olson, J. (2005). The Slight Edge: Turning Simple Disciplines Into Massive Success. Austin, TX: Greenleaf Book Group Press.
[2] 'World's Best Coach' joins Center for High Altitude Training" (Press release). 2005-03-24. Retrieved 2017-02-09.
[3] Mike Kessler, Running Order of Operations – How Far? How Fast? How Often? A Guide to Frequency, Intensity, and Volume. 2015-01. Retrieved 2017-02-09.
[4] Jenny Hadfield, How Do I Build a Training Base? A strong foundation can enhance your race training. 2015-06-10. Retrieved 2017-02-09.