Our Favorite Maximalist Running Shoes Reviewed
last updated:
Mar 04, 2021
If you are on the hunt for the best maximalist running shoes, you will love all of the selections featured on our page below. Here we have the best of the best options currently available, along with their pros and cons and what to look for before making your purchase.

Not all runners are neutral runners, in fact, many runners need additional support and cushioning to ensure that they can run to the best of their ability. The best maximalist running shoes will offer the maximum amount of cushioning for those of you who need it.

Regardless of the type of runner you are or the distances you prefer to hit, if you need additional support then you have to get a pair of maximalist running shoes. These selections will ensure you stay comfortable and prevent injury from occurring.

Take a look at our top picks below.
This is the best product on our list that is currently in stock:

Merrell All Out Peak
Why is it better?
Highly breathable
Reflective components
HyperWrap 360 Degree Fit System provides good stability
TrailProtect technology provides great underfoot protection
Vibram Megagrip Outsole provides good traction
Uni-Fly midsole absorbs impact
Nylon arch shank provides flexibility
In a
Hurry? Editors choice:

Test Winner: Merrell All Out Peak

5
Researched Sources
1.5k
Reviews Considered
13
Hours Researching
14
Products Evaluated
Comfort
Support
Durability
Breathability
By Default
Top 10 Maximalist Running Shoes Reviewed
Criteria Used for Evaluation


Comfort
When it comes to anything you wear, you need to make sure that you are comfortable when you wear it--especially running shoes.
When evaluating the best Maximalist running shoes cushioning is a big part. We want to make sure there is ample cushioning that will provide great comfort while you run. As runners, we all know the pain that comes along with running having proper running gear is a big part of minimalizing some major running pains.
You want to be comfortable when you are working out or going for a run so it is important to find shoes that offer you the features that keep you comfortable and keep your feet pain free from start to finish. The most important thing you need to remember, however, is to watch out for your own specific comfort needs and preferences.
When we took a look at where each of our running shoes fell in terms of comfort, we made sure to take a look at countless reviews. It is important to take a look at what real-world users have to say if we want to understand how comfortable the running shoes really are. Make sure to do this as well--we certainly did.


Support
Support is crucial, especially in a pair of maximalist running shoes.
Some shoes provide more support than others. Typically, Maximalist shoes will have good arch support, because of the amount of cushioning they provide. We've gone through each of them to let you know if they have adequate support or could use more. There are several ways we have considered support for these shoes- arch support, upper foot support, sole support, and overall stability support.
Each of these factors can influence whether or not a shoe is right for you and each one may be important for you and should be carefully considered. Make sure to consider your foot type as well. If you overpronate or underpronate you will have specific needs that cannot be addressed with a standard pair of running shoe. When searching for them, be sure to ask or check online if they are marked as running shoes for undepronation or overpronation.
Lucky for you, our list of the best maximalist running shoes offers running shoes that provide runners with excellent support and stability. If you are tired of running shoes that do not offer what you need, then you we feel confident you will find a pair that works for you on our list of the best maximalist running shoes.


Durability
We all want a pair of running shoes that will last us the long haul.
Most running shoes last between 300-600 miles.  A durable outsole is important for traction and underfoot cushioning.  A durable midsole also is important to provide long-lasting support and shock absorption.  The upper material needs to be durable enough that no holes or tears happen.
No shoe is worth much if it does not last long and won't hold up to the wear and tear of an active runner. You want your investment to pay off so your running shoes must be durable and we took great measures to make sure the shoes on this list are very durable indeed. If you want to find out for yourself how durable they really are, then you will want to check out some real-world reviews.
When we established how durable each of our nine selection were we made sure to sift through and read countless reviews to see what people have to say about their overall longevity and durability. We can attest to how durable the selection on our list are, so make sure you narrow down the selection that will work with the terrain that you run on.


Breathability
No one likes blisters or chafing, so make sure you get a breathable pair of running shoes.
No one wants sweaty feet that will make your run uncomfortable, so we've sifted through these maximalist running shoes to let you know which ones offer a good amount of breathability and which ones could be better. Shoes that have good breathability will keep your feet cool and comfortable and protected.
You will experience less blistering and have less of a battle with sneaker odor when your feet stay cool and dry. These shoes offer good airflow and are made to be breathable so your feet stay cool and comfortable even on the longest of runs. A combination of ventilation, moisture-wicking properties, and odor resistance is your best bet.
Lastly, you will also want to take a look at whether or not you are someone who deals with excessively sweaty feet. If this is you, then you will want to make sure you pair your running shoes with socks that help wick away moisture and ensure that your feet stay cool and dry no matter how far you run.
Expert Interviews & Opinions
Most Important Criteria
(According to our experts opinion)
Experts Opinion
Editors Opinion
Users Opinion
By Default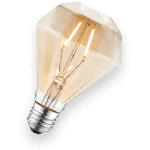 Take your time breaking in your body.
While it's true new running shoes generally don't need much of a break-in period, your body should be given ample opportunity to get accustomed to your new Maximalist running shoes.
The cushioning of the shoe causes your body to adjust differently. You need to let your body learn the shoe for maximum efficiency.
Listen to your body.
If at any point during your run with maximalist running shoes you feel discomfort, you should stop and let your body rest and try again on another day. Sometimes with the additional cushion, your body could adjust and put a different strain on your knee joints.
Create a support team.
If you really want to be effective with your workouts and your training and if you want to hit your weight loss and fitness goals you cannot go at it alone. You need a support team to help you stay on track and stay focused when things get difficult.
Whether it's family or friends, other runners you know, or your doctor, there needs to be at least one other person you answer to who can keep you focused and help you adjust your routine and goals as needed so you stay motivated and avoid burnout.
Other Factors to Consider


Advanced Features
Although maximalist running shoes do tend to run on the heavy or bulky side, we've sifted through and found ones that can be considered lightweight as well. There are many important factors to consider when choosing a maximalist running shoe. We will tell you the difference between maximalist and minimalist shoes, some of the pros and cons of maximalist running shoes.
Some of the top reasons runners choose maximalist running shoes so that you can decide if they are right for you. If you are someone who needs additional support and has specific issues that need to be addressed, then the most important thing is that they offer the right amount of cushioning and padding.
On top of that, if you want to hit certain terrain then you will want to look for shoes that offer additional grip and traction. If you have sweaty feet you will need shoes that offer moisture-wicking features and odor resistance to ensure that they last you the long haul and that you get the value you expected from them.


Bottom Line
At the end of the day, if you are looking for a pair of maximalists running shoes it is because you need additional cushioning and support to ensure that you don't get injured and that you stay comfortable when you are out on your daily run. Before you make a decision, take a look at the following factors before your final decision and apply them to your specific needs.
Comfort and Support
These running shoes are made to provide you with additional cushioning and support--but they should not sacrifice comfort to do so. You need to make sure that the running shoes you decide to get will provide you with the right amount of stability without them digging into the wrong areas and causing your arches to bruise when you wear them for longer periods of time.
How long do they really last?
Here you will need to account for the overall durability and longevity of the running shoes. This means looking at their design and materials and seeing how they hold up when compared to the terrain you will be running on and the distances you will want to run.
Overall ventilation
Make sure that you get a pair of running shoes that won't overheat your feet and cause hotspots when you are out during the hot weather. This is especially important if you are someone who deals with sweaty feet already. Look for moisture-wicking capabilities as well as additional venting that will further ensure that your feet from staying cool and dry.
Frequently Asked Questions
q:

How much more cushioning is there in Maximalist shoes?

a:

The added amount of cushioning to the sole up to 2.5 times the volume of a standard running shoe. This helps to support your feet and protect them by reducing the shock impact your feet absorb with every steep and also helps keep your feet and legs balanced and stable as you run.
q:

Are maximalist shoes only for ultrarunners?

a:

They are used widely in long-distance running such as marathons, and half marathons since they are designed to offer the specialized support and custom features these kinds of runners want and need in their shoes. However, other runners and athletes who seek a good amount of cushioning in running shoes or those individuals who struggle with overpronating can also benefit from a maximalist running shoe. They are made to be more supportive and stabilizing, so anyone who needs this from their shos can benefit from maximalist shoes.
q:

Are maximalist running shoes heavy?

a:

Some are, but not all. They have tried to incorporate the lightest of materials so that they have a good amount of cushioning while remaining lightweight. They do tend to be a bit heavier than lighter shoes that are designed specifically to be light on the feet. However, if you need the added support and cushioning then the tradeoff for a little extra weight is pretty much guaranteed to be worth it for most runners.
q:

Does it make you a less efficient runner to wear Maximalist shoes?

a:

There can be a little bit of sacrifice as far as efficiency goes, but you won't have issues with muscle fatigue so it seems to be a substantial trade-off. You may not get as much oomph and you may b a little slower on the kickoff but you will be able to run longer and over harder terrain thanks to the added support and cushioning so unless you are in a sprint race, it usually is a fair tradeoff that will work in your favor.

All in all, the best maximalist running shoes will be efficient and effective for those of you who need the additional cushioning that your foot type requires.
Subscribe to our newsletters