Best Superfoods Reviewed & Fully Compared in 2019
last updated
May 01, 2019
Superfoods are an essential addition to the diets of athletes looking to optimize their performance and keep their nutrition up to par. These nutritionally dense foods provide you with essential health benefits that improve your performance and keep your body running efficiently. Research shows that superfoods eliminate unwanted bacteria and prevent diabetes, clogged arteries, and cancer.

Our list exclusively covers plant-based superfoods—although there are some dairy/meat-based superfoods you can choose from as well. You may find that you are already consuming some of the delicious superfoods currently on our list—which is excellent! The best superfoods will fuel your runs and your body deliciously and healthily, and it is essential to incorporate them into your diet if you haven't done so already.
In a Hurry? The test winner after 12 hrs of research

Quinoa
Why is it better?
Tons of nutrition - very high in protein
Widely available
Cooks quickly
In a
Hurry? Editors choice:

Test Winner: Quinoa

8
Researched Sources
1.1K
Reviews Considered
12
Hours Researching
18
Products Evaluated
Taste
Product Purity
Value
By Default
In Depth Review Top 10
Quinoa
Avocado
Kale
Cacao Nibs
Almonds
Morninga Powder
Broccoli
Chia Seeds
Garlic
Oats
Table of contents
Criteria Used for Evaluation
Other Factors to Consider
Frequently Asked Questions
Sources
Best Superfoods



Tons of nutrition - very high in protein
Widely available
Cooks quickly
A little more expensive then other grains
These grain that looks like a seed are quite the superfoods.Found by the rice in your grocery store, it is unbelievable how much nutrition is packed into these tiny granules.
Read more
Nutritional/Product Purit
A one-cup serving of quinoa has 222 calories, 3.6 grams of fat, and 40 grams of carbohydrates. Quinoa is high in protein, with 8 grams per serving, and it also has 5 grams of fiber. These superfoods also have 14 vitamins and 10 minerals, as well as all 9 essential amino acids. It has everything you need to be health literally!
Taste/Practicality
Quinoa has a slightly nutty taste and has a texture similar to rice. It is quick cooking so that it can be made in a flash for lunch or dinner. These superfoods began growing in popularity a few years ago, so it is pretty easy to find near the rice at your local grocer.
Value
Quinoa is a more expensive grain, but remember, a little goes a long way. You also should look beyond the price tag and consider the actual value this healthy grain provides. Being healthy and making smart choices is well worth the investment needed into more exceptional foods and ingredients for your menu planning.
"Quinoa" is one of the best superfoods on our list!



Buttery taste and texture
Disease-fighting nutrients
Price can be a little high
Have to expect to eat it right away, spoils quicky
Avocado is another fruit that finds itself on the superfoods list because of all of the goodness packed inside of its tough black shell.
Read more
Avocados are a high-fat fruit, but they are full of healthy monosaturated fats which have been linked to reductions in cancer, heart disease, and diabetes. They also have about 15 grams of fiber per fruit and are high in lutein, an antioxidant that is great for your eyes and skin. Research has also linked these superfoods to blood sugar stabilization, regeneration of tissue and blood, and increased heart health.
Taste/Practicality
Avocados have a smooth, buttery taste and texture, and this superfood isn't just for guacamole anymore. A growing trend is to use avocado in place of butter n toast or baking. Avocados are commonly found at the grocery store but spoil quickly once the skin is broken.
Value
These superfoods are slightly more expensive than the average fruit. But this is not a fair comparison because the ordinary fruit does not have healthy fats and oils and vitamins that help you stay fit and that will protect vital organs such as your heart a stimulate healthy brain cell growth!
"Avocado" is one of the best superfoods on our list!



Easy to find
Easy to prepare
Looses nutrients when cooked
Kale is the close cousin of spinach and lettuce, but maybe that's because it packs in more nutrients than those do, giving it superfood status.
Read more
Nutritional/Product Purity
Kale is super high in antioxidants, fiber, calcium, and iron, which means it is excellent for your bones, skin, hair, digestive system, and many other parts of your body. These superfoods are also a great source of copper and manganese. However, it loses a lot of these nutrients when it is cooked, so kale is a superfood that is best eaten raw.
Taste/Practicality
Kale is excellent for salad. Try blending it in a smoothie to maintain all of its natural benefits. If you can't stomach raw kale, try steaming or sautéing it, or baking up some crunchy kale chips! Kale is pretty easy to find at the grocery store or farmers market.
Value
Kale is about the same price as other leafy greens. This healthy leafy green is affordable and can easily be worked into many meals in either its fresh raw form or in its steamed or baked form for something new and exciting. It blends well with many other foods and is an easy way to slip in some superfood power into your meals.
"Kale" is one of the best superfoods on our list!



High in antioxidants 
affordable 
Natural energy boosting 
mild flavor 
High in fiber 
some people dont think the energy boost is great
Cacao Nibs are an underestimated superfoods that many people are looking to past. It is high in antioxidants, fiber, and increases your energy. Its flavor pairs well with smoothies, shakes, yogurt, and almost anything sweet in flavor.
Read more
Nutritional/Product Purity
Cacao nibs are low in calorie but rich in antioxidants, fiber, and immune boosting supplements. It has high levels of Magnesium and Potassium and uses theobromine to provide you with an energy boost.
Taste/Practicality
Cacao Nibs have a mild and a slightly bitter taste. It is easily masked when mixed with your shakes, drinks, yogurt or breakfast bowls.
Value
This supplement is affordably priced. It comes in several price options, depending on the brand you choose, and is mostly only marked as organic and USDA approved. It is a tasty way to add some healthy vitamins and nutrients into your diet, and it is also an excellent way to make snack time a little healthier too!
"Cacao Nibs" is one of the best superfoods on our list!



Most concentrated nutrition of any nut
Versatile
Almonds are portable superfoods that have many benefits. Just a handful goes a long, long way in helping your health!
Read more
Nutritional/Product Purity
Almonds have been rightfully named superfoods because they are loaded with protein, fiber, healthy fats, vitamin E, manganese, and magnesium. Almonds are also the most nutritionally dense nut, meaning you get the highest concentration of nutrients per serving.
Taste/Practicality
Almonds have a mild and slightly sweet flavor. This superfood is a great grab-and-go snack, but can also be enjoyed as a topping for oatmeal or a salad, chopped up and put into your favorite side dish, or even as milk or as almond butter.
Value
Almonds are priced in the average range of other nuts. However, almond butter is more expensive than peanut butter because it takes so any nuts to make the creamy butter. Whol nuts can be used in homemade trail mixes or crushed up and added to bread and cookies. Almond butter can be used on toast in the morning for a healthy dose of protein to start the day!
"Almonds" is one of the best superfoods on our list!



60% of the recommended daily dose of iron, anti-inflammatory
high in anti-oxidants and amino acids
low calories
affordable price
mixes well with your smoothies and shakes
Bitter to taste if you dont mix properly
Moringa Powder is at the top of our list because of all of the nutritional benefits it provides, its anti-inflammatory properties, and its high levels of antioxidants. Like Spirulina and Maca Powder, you can easily mix Moringa Powder into your daily smoothies, or protein shakes—making it easy to ingest while allowing your body to reap the benefits of consuming these superfoods.
Read more
Nutritional/Product Purity
The daily recommended dose of Moringa Powder (1 tablespoon) has merely 10 calories 60% of your daily iron intake. It also contains a high amount of Vitamin A, C, and E as well as amino acids, Potassium, Calcium, and protein.
Taste/Practicality
Alone, this powder has a slightly bitter taste—but when you mix it in your favorite smoothies or protein shakes you don't taste at all. It means it is easy to work this superfood into drinks and meals and give you and your family a healthy boost of essential vitamins and nutrients.
Value
Moringa powder comes at different prices—but you can find organic, USDA approved options at affordable prices. If you are only using it as an occasional supplement, the smaller packages may be more affordable for you. However, if you are using a lot of it in a short period, then looking for discount bulk order options may be your best bet.
"Moringa Powder" is one of the best superfoods on our list!



These little green trees are more than just something your mom forced you to eat as a kid. They are real superfoods!
Read more
Nutritional/Product Purity
A serving of broccoli packs in 6 gram of protein, and also has tons of glucoraphanin, which helps the body detoxify, beta-carotene, zinc, and selenium, which are immune-system boosters, phytonutrients, which help fight inflammation, and indole-3 carbinole, which is known to be a powerful antioxidant and anti-carcinogen. They are superfoods that help keep you healthy and fights all of the bad stuff that attacks your body.
Taste/Practicality
They are superfoods that are easy to find at your local grocer, either in the fresh produce section or frozen. It is even easy to grow at home in a garden or a pot. It can be eaten raw or cooked, with most people pairing it with hummus, cheese, or another topping of the like. It also makes a great addition to a stir fry or casserole.
Value:
Broccoli is inexpensive, and its versatility gives it a bang for your buck. Raw broccoli is very affordable as is freshly frozen florets. Cooks broccoli is not as healthy as raw but still has a lot of proper nutrients in it and can be used in cooked casseroles and soups and so forth.
"Broccoli" is one of the best superfoods on our list!



Versatile
Lots of Nutrients
Some people dont like the gel-like texture.
Chia seeds are one of the healthiest plants on the planet, which is why they are such nutritionally-charged superfoods. It's known surprise that "chia" is the Mayan word meaning strength!
Read more
Nutritional/Product Purity
In just one tiny ounce of chia seeds, there are 11 grams of fiber, 4 grams of protein, and high percentages of the RDV of calcium, manganese, magnesium, and phosphorous. Plus, chia seeds are loaded with antioxidants and omega-3 fatty acids, which help fight diseases and inflammation. Like many other superfoods, chia has been linked to reductions in risk of heart disease and type 2 diabetes.
Taste/Practicality
Chia seeds are unique because of their gel-like texture, which some people find it difficult to like. They are great when blended into a smoothie or added to a recipe like bread or pancakes, or even salad dressing. Vegan users make a chia gel mixture to serve as a replacement or oil and eggs in baking.
Value
Chia seeds are about the same price as other seeds and nuts, but remember, a little goes a long way! Instead of a serving being a handful or a cup full, you are looking at 1-2 tablespoon being a serving. So sprinkling them in a salad or a smoothie is a quick and easy way to use this superfood!
"Chia seeds" is one of the best superfoods on our list!



Heart-healthy benefits
Boosts immune system
Hopefully, you aren't a vampire, because garlic is a tiny superfood that packs in enormous benefits.
Read more
Nutritional/Product Purity
Research has shown that eating garlic has many benefits, especially for your heart and immune system. Eating 2 cloves of garlic each day has been shown to reduce heart attack risk in heart disease patients, as well as helping to prevent clogged arteries, and lowers both triglyceride and cholesterol levels. Garlic is antibacterial and antiviral, which means that it will help battle colds and infections. This superfood has also been named one of the top cancer fighters by the National Cancer Institute.
Taste/Practicality
Garlic comes in many forms – whole, already minced, powdered in the spice aisle, along with a few others. Try adding a bit to every meal to get in your daily dose of these superfoods. Garlic has a strong flavor and can make your breath stinky, so make sure you have some mints nearby.
Value
Garlic is inexpensive and lasts a long time. It can be bought fresh in whole cloves, prepared florets, minced and diced cloves, and in powder form. Each costs different amounts, and there are pros and cons to each. Many people end up using garlic in several different ways throughout the week in their meals so they can save money and use the garlic; however best suits the meal they are preparing.
"Garlic" is one of the best superfoods on our list!



Easy to find
very versatile
high in fiber, antioxidants, and protein
Lowers your cholesterol and improves your overall health
Some people dont like there taste or texture
Oats are typically a breakfast staple but they can really be eaten at anytime during the day.
Read more
Nutritional/Product Purity
They are high in fiber, antioxidants, and protein and are proven to lower your cholesterol and improve your overall health. They can help keep you regular, helps with digestion and stomach issues and can help your systems stay balanced.
Taste/Practicality
Delicious and can be mixed with fruits and many other foods. It can be eaten warm or mixed in raw into your shakes or smoothies.
Value
Highly affordable, easy to find, versatile to use, and tasty, healthy whole grain oats may be one of the most underrated of the superfoods. It is not as delicious and colorful and flashy as some of the others on our list, but it is still a great addition to your diet and is the most affordable superfoods on our list!
"Oats" is one of the best superfoods on our list!
Criteria Used for Evaluation


Potency
Scientists are in the beginning stages of identifying specific criteria that can be used to label a food as a "superfood officially". The requirements that researchers have shown holds the most validity in that superfoods are nutrient dense. They have defined nutrient-dense superfoods as those that provide 10% or more of the daily value of disease-fighting nutrients, including potassium, protein, fiber, iron, calcium, riboflavin, thiamin, niacin, zinc, folate, as well as vitamins K, E, B6, B12, D, C, and A.
So, in selecting the best superfoods that comprise our list, we put nutrient density at the forefront of our criteria since this is the way science is leaning in its quest to give a legal definition to the term "superfood."


Product Purity
Processed foods, meaning those that are somehow made using a chemical process or contain refined or artificial ingredients, are bad for you.
Most processed foods contain one or more of the following: sugar; high fructose corn syrup; refined carbohydrates; artificial ingredients; trans fat; and vegetable oils. They have also been shown to lead to overconsumption and food addiction, and are usually low in nutrients and dietary fiber. Additionally, regular consumption of processed foods has been linked to a variety of health problems, including insulin resistance, high triglycerides, heart disease, obesity, and diabetes, to name a few.
So, after all of that devastating information, we find it essential for superfoods also to be whole foods, meaning a single, single-ingredient item that has not undergone extensive processing before consumption.


Ease of Use
Some options are considered regional superfoods, so they are only available to the people that live in that area. The superfoods on our list are foods that can be found in any region of the country, so there are no special trips or internet orders required to get your hands on any superfood on our list.
Healthy superfoods should be available in every neighborhood supermarket so that all people can include healthy superfoods as part of their balanced diet. The superfoods on our list were selected because of their high accessibility, or in other words, ease of purchase. If the food is only available at select gourmet grocers or can only be ordered from the internet, we did not include it as one of our superfoods.


Value
Our list of superfoods includes foods that are not only common and accessible but ones that are also affordable on any budget. Healthy foods, like superfoods, should be able to be a part of every person's diet, regardless of their income. Many superfoods are seasonal foods, so the best way to make sure you are paying the lowest price for fresh and high-quality superfoods is to purchase them when they are abundant and in season.


Taste
Everyone wants to eat superfoods that taste good. If someone told us that mud was superfoods, we wouldn't just start eating it because it has a fancy new label. We know mud tastes awful (from wet and muddy race experiences, not by choice) and therefore wouldn't eat it, even if it was superfoods. We included foods on our list of superfoods that are some of the highest rated in taste satisfaction, which means that it is highly likely that you will enjoy them if you try them.
Expert Interviews & Opinions
Most Important Criteria
(According to our experts opinion)
Experts Opinion
Editors Opinion
Users Opinion
By Default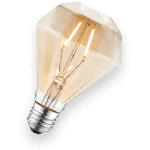 Is organic really better?
Over the years we have found that organic products are better for us since they are free of preservatives and chemicals that can cause negative side effects over time. If you are going to consume large amounts of any product or superfood, you should go organic--if budget allows for it of course. Blowing your entire food budget for the week on 4 ingredients is never a good tradeoff!
Lots of options!
We know some people have texture issues, or may not be able to stomach certain foods--and that's okay! Lucky for you there are tons of supplements out there to choose from--so if you hate broccoli, fear no more because you can buy it in capsules! Fresh natural forms are always the best but there are other ways to get the benefits of these superfoods if it comes to that.
Slow and steady
When you start adding superfoods to your diet, it is important to go slow. Too much of a good thing can be a bad thing. you do not want to shock your body by adding in a lot of new foods all at once. Add one new food every week or two and see how your body reacts- especially if there is a chance you may be allergic or sensitive to a certain food like nuts or grains.
Fight the backslide
One of the biggest challenges people face when trying to eat healthy and reove unhealthy foods from their diets is that they do too much too fast. They give up all of their favorite foods and feel stuck with this healthy food that just isnt the same. This is a surefire way to kill a diet and lose all motivation. So give up one bad food at a time and find ways to get yourself to like the new healthy foods as you add them in.
Other Factors to Consider


Use
Two factors go hand-in-hand when considering which superfoods you begin to include as part of your diet. These factors are your personal preferences and dietary needs.
You naturally dislike some superfoods because of their taste or texture, so you certainly wouldn't include these as part of your diet just because it has been labeled a "superfood." Similarly, if you follow a specific type of diet, such as veganism, you probably aren't going to suddenly include salmon or eggs in your meals because they are superfoods. The same idea goes for food allergies. If you are allergic to nuts, avoiding them is still the best choice for you, since having the label of "superfood" doesn't make you immune to the allergy.
Even though superfoods have plenty to offer, using a little common sense is the best way to make sure the superfoods you choose are ones you will actually, and that won't have any harmful side effects (like anaphylactic shock).


Bottom Line
Everyone lives on a budget. However, eating a well-balanced diet that includes superfoods should not break the bank. With a little planning, research, and grocery ad hunting, you can eat healthily and still have plenty of money left for other fun things (like entering races!).
First, buy superfoods that are accessible in your region and at your local grocery store. The farther away you have to go to get the food you eat, the more expensive it will be. So, see what superfoods are local and available in your region. These will most likely be not only the easiest to get but also the least expensive.
The second thing to look into is when your available superfoods are actually in season. Most superfoods are available on a seasonal basis (like produce), and when they are in season, their abundance makes them cheaper. To keep your food budget as low as possible, plan your menus to include superfoods when they are in season. It will not only save you money, but it will also add variety to your diet.


Taste
Consuming the proper amounts of fruits and vegetables brings you a plethora of health benefits—it improves your pH balance, immunes system, blood sugar levels, and prevents and protects against many physical and chronic conditions that affect our society today. A high intake of fruits and vegetables also provides you with a diet rich in antioxidants, which helps your body protect against unwanted free-radicals, environmental toxins, and chronic diseases.
We've all heard that phrase before. What we fuel our bodies with significantly impacts our performance and overall daily lives. So, it is essential to ensure our nutritional choices provide our bodies with the energy and nutrients it needs to keep us going. These superfoods offer our bodies with high levels of energy, which increases our energy levels and allows us to perform to the best of our ability.
Frequently Asked Questions
q:

Why should we be consuming superfoods?

a:

It might be an obvious answer, but because it is right for you. Superfoods are filled with vitamins and nutrients, and if you consume these, it is easier to obtain a healthy lifestyle, as you can almost be sure you get all the nutritious benefits for a healthy body and well-being from these superfoods.
q:

Isn't the whole superfoods movement just a fad or a scam?

a:

It is true that some foods have had a lot of superfoods hype around them, like acai, and then have been shown not to have nearly all of the benefits that they were claimed to have. It is also true that there is no current legally-standardized definition of "superfood."

However, scientists and medical professionals are currently working on officially defining this term, and they are getting closer to a finalized set of criteria every day. Thus far, research is demonstrating that these types of superfoods have one significant commonality: nutrient density. With the research beginning to identify characteristics of superfoods, it is safe to say that this is not a scam or even a movement-superfoods are a real thing.

It is our method for determining the best superfoods. It is essential to keep these points in mind, especially when trying to include more superfoods as part of your balanced diet.
q:

Can you get the benefits in superfoods from a vitamin or supplement?

a:

Medical professionals say that if you don't have any significant underlying health conditions and eat a balanced diet, there is no need to take a nutritional supplement, like a vitamin. With this in mind, no vitamin or supplement can genuinely replace a portion of whole food. The best superfoods not only provide us with vitamins and minerals, but they also supply our bodies with protein, fiber, fats, and calories that we need to have the energy for all of the activities we do (like running!).

And, although lab testing is available, it has been found that the concentrations of nutrients in vitamins and supplements can be highly variable, so you may not be getting what you pay for. Sticking with a well-balanced diet rich in whole superfoods is the best way to get the vitamins and minerals your body needs.
q:

Do I have to eat raw vegetables to get the health benefits?

a:

The answer to this question is a bit confusing because it is both yes and no. Yes, you need fresh vegetables to provide the vitamins and nutrients your body needs. However, no you do not have to be a rabbit and nibble on raw veggies all day every day. Cooked ad steamed vegetables still have a good bit of their nutrients, just not as much as in their raw form mixing up cooked and raw veggies in your meals throughout the week ensure you get the nutrients you need but do not get tired of carrot sticks and celery sticks every day for a snack. Including those superfoods means that you must have a nice fresh salad 1-2 days a week, a lovely homemade veggie soup, a casserole, and keep cooked and steamed veggies as side dishes at every meal when you can!
Subscribe to our newsletters