Best Superfoods Reviewed & Fully Compared in 2020
last updated:
Aug 23, 2019
If you want to stay healthy and sure you are providing your body with everything it needs to get through the day and through your workouts, then you need to take a look at the best Superfoods and consider incorporating them into your daily diet.
Superfoods provide your body with essential nutrients that you need to ensure you have the
energy
you need to perform and get through the day. The best Superfoods will help you get rid of the bad bacteria in your body, unclog your arteries, and even help you prevent diabetes.
Nowadays, Superfoods are all the rage and you have tons of options to choose from. Our list covers the best plant-based Superfoods out there, so you can fuel your body with the nutrients your bodies need without sacrificing your taste buds.
Check out our top 10 picks and get to
cooking
!
In a Hurry? The test winner after 11 hrs of research

Broccoli
Why is it better?
In a
Hurry? Editors choice:

Test Winner: Broccoli

8
Researched Sources
1.1K
Reviews Considered
11
Hours Researching
18
Products Evaluated
Potency
Product Purity
Ease of Use
Taste
Value
By Default
Criteria Used for Evaluation
Expert Interviews & Opinions
Most Important Criteria
(According to our experts opinion)
Experts Opinion
Editors Opinion
Users Opinion
By Default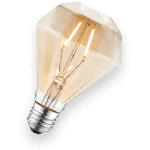 Is organic really better?
Over the years we've found that organic products are better for us since they're free of preservatives and chemicals that cause negative side effects over time. If you' re going to consume large amounts of any product or superfood, go organic--if budget allows.
Blowing your entire food budget for the week on 4 ingredients is never a good tradeoff!
Lots of options!
We know some people have texture issues, or may not be able to stomach certain foods--and that's okay! Lucky for you there are tons of supplements out there to choose from--so if you hate broccoli, fear no more because you can buy it in capsules!
Fresh natural forms are always the best but there are other ways to get the benefits of these superfoods if it comes to that.
Slow and steady
When you start adding superfoods to your diet, it is important to go slow. Too much of a good thing can be a bad thing. you do not want to shock your body by adding in a lot of new foods all at once.
Add one new food every week or two and see how your body reacts- especially if there is a chance you may be allergic or sensitive to certain food like nuts or grains.
Fight the backslide
One of the biggest challenges people face when trying to eat healthy and remove unhealthy foods from their diets is that they do too much too fast. They give up all of their favorite foods and feel stuck with this healthy food that just isn't the same.
This is a surefire way to kill a diet and lose all motivation. So give up one bad food at a time and find ways to get yourself to like the new healthy foods as you add them in.
Other Factors to Consider


Use
Two factors go hand-in-hand when considering which superfoods you begin to include as part of your diet. These factors are your personal preferences and dietary needs. You naturally dislike some superfoods because of their taste or texture, so you certainly wouldn't include these as part of your diet just because it has been labeled a "superfood."
Similarly, if you follow a specific type of diet, such as veganism, you probably aren't going to suddenly include salmon or eggs in your meals because they are superfoods. The same idea goes for food allergies. If you are allergic to nuts, avoiding them is still the best choice for you, since having the label of "superfood" doesn't make you immune to the allergy.
Even though superfoods have plenty to offer, using a little common sense is the best way to make sure the superfoods you choose are ones you will actually, and that won't have any harmful side effects (like anaphylactic shock). All in all, make sure you get a superfood you will look forward to eating or adding into your shakes.


Bottom Line
Everyone lives on a budget. However, eating a well-balanced diet that includes superfoods should not break the bank. With a little planning, research, and grocery ad hunting, you can eat healthily and still have plenty of money left for other fun things (like entering races!). First, buy superfoods that are accessible in your region and at your local grocery store.
The farther away you have to go to get the food you eat, the more expensive it will be. So, see what superfoods are local and available in your region. These will most likely be not only the easiest to get but also the least expensive. The second thing to look into is when your available superfoods are actually in season.
Most superfoods are available on a seasonal basis (like produce), and when they are in season, their abundance makes them cheaper. To keep your food budget as low as possible, plan your menus to include superfoods when they are in season. It will not only save you money, but it will also add variety to your diet.
Frequently Asked Questions
q:

Why is it important to incorporate superfoods into my diet?

a:

It might be an obvious answer, but because it is right for you. Superfoods are filled with vitamins and nutrients, and if you consume these, it is easier to obtain a healthy lifestyle, as you can almost be sure you get all the nutritious benefits for a healthy body and well-being from these superfoods.
q:

Isn't the organic movement just a fad or a scam?

a:

It is true that some foods have had a lot of superfoods hype around them, like acai, and then have been shown not to have nearly all of the benefits that they were claimed to have. It is also true that there is no current legally-standardized definition of "superfood."

However, scientists and medical professionals are currently working on officially defining this term, and they are getting closer to a finalized set of criteria every day. Thus far, research is demonstrating that these types of superfoods have one significant commonality: nutrient density.

With the research beginning to identify characteristics of superfoods, it is safe to say that this is not a scam or even a movement-superfoods are a real thing. It is our method for determining the best superfoods. It is essential to keep these points in mind, especially when trying to include more superfoods as part of your balanced diet.
q:

Can you get the benefits in superfoods from a vitamin or supplement?

a:

Medical professionals say that if you don't have any significant underlying health conditions and eat a balanced diet, there is no need to take a nutritional supplement, like a vitamin. With this in mind, no vitamin or supplement can genuinely replace a portion of whole food.

The best superfoods not only provide us with vitamins and minerals, but they also supply our bodies with protein, fiber, fats, and calories that we need to have the energy for all of the activities we do (like running!). And, although lab testing is available, it has been found that the concentrations of nutrients in vitamins and supplements can be highly variable, so you may not be getting what you pay for.

Sticking with a well-balanced diet rich in whole superfoods is the best way to get the vitamins and minerals your body needs.
q:

Do I have to eat raw vegetables to get the health benefits?

a:

The answer to this question is a bit confusing because it is both yes and no. Yes, you need fresh vegetables to provide the vitamins and nutrients your body needs. However, no you do not have to be a rabbit and nibble on raw veggies all day every day.

Cooked ad steamed vegetables still have a good bit of their nutrients, just not as much as in their raw form mixing up cooked and raw veggies in your meals throughout the week ensure you get the nutrients you need but do not get tired of carrot sticks and celery sticks every day for a snack.

Including those superfoods means that you must have a nice fresh salad 1-2 days a week, a lovely homemade veggie soup, a casserole, and keep cooked and steamed veggies as side dishes at every meal when you can!

We hope you enjoy the best superfoods featured on our list of reviews.
Subscribe to our newsletters