Best Anti-Inflammatory Foods Fully Reviewed
last updated:
May 29, 2019
"Let food be the medicine," said the great physician Hippocrates. These wise words have carried through the ages, and while we may not always follow this advice, it doesn't mean that it is impossible to incorporate even the tiniest amount of health into our lives to boost our health and well-being. A great place to begin uplifting your health is by consuming more anti-inflammatory foods into your
diet
. The foods on our list our tasty and come directly from nature. You can prepare them however you would like and begin reaping the results they will bring you.
This is the best product on our list that is currently in stock:

Green Leafy Vegetables
Why is it better?
Commonly found
Light taste
In a
Hurry? Editors choice:

Test Winner: Green Leafy Vegetables

8
Researched Sources
1.5k
Reviews Considered
20
Hours Researching
15
Products Evaluated
Materials
Style
Value
Ease of Use
By Default
Top 14 Best Anti-inflammatory Foods
Criteria Used for Evaluation
Expert Interviews & Opinions
Most Important Criteria
(According to our experts opinion)
Experts Opinion
Editors Opinion
Users Opinion
By Default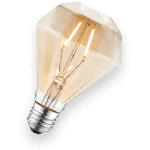 Chronic vs Acute
Acute inflammation—like swelling around a small cut on your finger—helps you fight pathogens from entering a wound. Thus, a little inflammation is necessary to keep you healthy. Chronic inflammation, on the other hand, has been linked to negative outcomes such as neurological disorders, acne, and athletic injuries. Adding anti-inflammation foods to your diet is a great way to improve your health and well being. It helps the acute beneficial inflammation heal faster and reduces the severity and duration of harmful chronic inflammation so your body can heal and you can start feeling healthy again!
Preparing Your Food
Choosing to eat well is a great way to take control of your health but you need to take care to ensure you are not sabotaging your attempts at healthy eating by preparing the food in an unhealthy way. Veggies need to be steamed or eaten raw to get the powerful package of vitamins and nutrients. When cooking meat makes sure it is cooked well to avoid consuming undercooked meat. It is also important to make sure what you add to your food when you cook it is not outweighing the healthy benefits. So avoid using a lot of butter and oil and sugar when you cook your healthy meals!
Change things up
One of the biggest reasons why people give up on diets so quickly is that they push themselves too hard and set up diets that are too restrictive. Someone wants to cut our carbs so they deny themselves any source of sugar- even the occasional after dinner. Being too strict like this can cause you to grow annoyed with your diet and see it as a burden and something that becomes loathed. The same holds true when you try to force healthy foods into every meal you eat. Change things up and use the anti-inflammatory foods in a variety of ways so your meals do not get boring and dull!
Other Factors to Consider


Side Effects
Inflammation is your body's defense mechanism against toxins and infections. It is your immune system's way of responding to a harmful invader and helping you to heal quickly. So when you have an ingrown toenail, for instance, you might experience some swelling and redness (aka inflammation) as a way to stop the spread of infection. Relief can come in the form of an antibacterial/antibiotic to kill the infection, and then the anti-inflammatory foods on this list will help to calm the symptoms of inflammation. This acute inflammation is the body's initial reaction to pathogens and invaders.
However, chronic inflammation, or inflammation that has been prolonged, means that your body has been on "high alert" for a longer amount of time than it's used to. When this occurs, the body is in "overdrive" and producing an excessive amount of inflammatory cells, which can lead to plaque build up in the arteries and an increased risk of heart attack or stroke.
Chronic inflammation also alerts you to a more serious issue at hand, and play a role in almost every major disease. You should be aware of what type of inflammation you are experiencing, and be able to pinpoint what is causing it.
If you are trying to stick to a certain diet (paleo, Whole30, keto, etc.) or have any sort of health-related food aversions or allergies, then you should be mindful of which anti-inflammatory foods on the list fit your needs and health goals. The majority of these anti-inflammatory foods are plant-based products, and so will fit easily into a vegan and vegetarian lifestyle (with the one exception obviously being salmon).
Be aware of any allergies you have before trying new foods. Those with nut allergies will obviously want to stay away from walnuts and those individuals suffering from Phenylketonuria, or PKU should avoid the foods on this list that are high in protein (fish, nuts, legumes, etc.) and eat other lower sources of protein in very moderate amounts (i.e. broccoli).
If you've recently taken up a new diet approach such as the Paleo diet or a low FODMAP diet, always consult the "approved list of foods" for your diet (but also always talk to a doctor before you start any sort of diet plan!). If you are pregnant or breastfeeding, you'll also have different nutritional and dietary considerations to take into account.
Anti-inflammatory foods have been known to help lower the risk of developing preeclampsia during pregnancy; just be sure to avoid foods in their raw form, and opt to steam, bake, or roast most of your foods, including your veggies.
Sorry if this seems uncomfortably close-and-personal, but inflammation is largely controlled naturally by the body by sex hormones: in women, primarily progesterone and estrogen.
During menopause, the amount of these hormones in the body declines significantly and as a result, inflammatory markers can increase. Especially common in post-menopausal women is inflammation around joints and bones, which can lead to arthritis and arthritic symptoms. If you are menopausal or post-menopausal, consider trying to right any hormonal imbalances you are experiencing in addition to a diet rich in anti-inflammatory foods.


Potency
If you are cooking for roommates, a significant other, or a family, you have to be mindful of others' taste preferences and general pickiness around food. It is always best to know of any allergies or food aversions that your guests may have, and be careful about which teas you brew as they may contain more caffeine than some people need or want (like small children).
Kids can be especially difficult to please and might be wary to try a new meal that has unfamiliar ingredients. Consider slowly incorporating these anti-inflammatory foods into your routine little by little, and experiment with serving them up in unique and different ways (i.e. adding ground hemp seeds into a delicious No-Bake Protein Oatmeal Energy Ball like the one found here can be a fun way to disguise healthy and nutritious as a yummy treat).
Know your grocery store. It might sound like a mundane chore to add to your already never-ending to-do list, but it's a worthwhile investment of your time to spend a few hours just carefully roaming your grocery store(s) to know what kinds and brands of foods are sold. You might live in a rural area that doesn't sell some of the foods on this list, especially if you don't have a conveniently located specialty health foods store close by. (For example, hemp seeds might be difficult to find at a typical grocery store, and so can fresh salmon.) You should also consider where you live in terms of weather, seasons, and climate.
If you want to buy the freshest produce, it is advised to stick to fruits and vegetables that are currently in-season. For some, that, fortunately, means fresh berries, ripe avocados, and bountiful kale bunches are plentiful and readily available most months of the year. For most though, these foods are really only at their peak 3-6 months of the year. Luckily, there are plenty of foods on this list that are practically available year round (walnuts, oils, and teas) to help you out when fresh produce is harder to come by. (You might also consider stocking up while things are in-season and then freezing them for later use.)


Compatibility
When it comes to looking for foods that can help fight inflammation and that can help you stay healthy and strong, one thing you will want to consider is how compatible the foods are with your lifestyle and dietary needs. While some nuts and fish are good for you, if you are allergic to them then they will not be compatible with your dietary needs. Likewise, if you have certain stomach problems like diverticulitis and similar disorders then eating lots of seeds and nuts might cause more problems then benefits.
So, think about your needs and what you can and cannot eat and what you can and cannot afford to add to your diet. Avocados are very expensive in some areas and may not be a viable choice to add as a weekly menu item for some people. This is ok, the important thing is to add the foods you can when you can to help everything else you should be doing to stay healthy and fit!


Side Effects
You should also be on the lookout for possible side effects, especially if you are adding new foods you have not eaten before into your diet. If you normally do not eat a lot of nuts then be careful adding them into your diet. Start slow with a serving 1-2 times a week and slowly build so you can see how your body will tolerate the new food.
Food sensitivity is common today so its something to be mindful of and be on the lookout for. Common signs of food allergies or sensitives can include mild symptoms like gas and bloat, stomach upset, nausea, itchy rashes, headaches, and nasal congestion or they can be more severe like hives, vomiting, diarrhea, heart rate issues, breathing difficulties, and swelling of the hands, lips, face, or throat. The most severe reaction is known as antipathetic shock and can be deadly so be smart and go slow when adding anti-inflammatory foods to your diet and watch for any warning signs!


Versatility
We are busy people and are always on the go it seems these days. This means we have less time to spend on things like our health, including our workout and diet plans. We need things that are easy to use and that are also versatile sot hey can be used in ways that are quick and convenient for us. This is especially true when it comes to our meals.
Incorporating many of these anti-inflammatory foods into your diet and menu plans will be easy because they can all be used in many ways. Broccoli can be eaten raw as a snack or cooked up as a side dish. Hemp seeds can be added to a salad or used as s topping on a casserole dish. The popular avocado can be used on toast, in salads, on tacos, and many other ways. So, if you want versatility in your menus as well as easy to prepare foods, then you need to start adding some of these anti-inflammatory foods to your diet today!


Bottom Line
Everyone wants to be as healthy as they can be and most people have good intentions when they start with a diet and workout regimen. However, most people fall short and quickly give up their plans for healthier living. They want to have healthier meals and be more active and take more control over their health but they just fall short of their goals. It is just too hard and complicated- or so it seems.
But if you want to fight inflammation there is an easy way to do it: eat anti-inflammatory foods. We have provided you with ten healthy, tasty, and versatile anti-inflammatory foods that you can start adding to your diet today starting now.
You will see and feel the benefits and you will be doing a lot to help fight inflammation and the negative impacts it can have on your overall health and wellbeing! So, add some of these anti-inflammatory foods to your diet today and enjoy less inflammation and better overall health now.
Frequently Asked Questions
q:

What exactly is inflammation?

a:

Inflammation is the response your body tissue produces when harmful stimuli are present, such as irritants, damaged cells, or pathogens. It's actually a GOOD thing, as it is a protective response of the immune system and involves immune cells, red blood cells, and molecular mediators that work together to trap outside invaders and keep them maintained and from spreading.

Essentially, inflammation is your body's way of trying to protect and repair itself. Inflammation becomes a problem though when it is prolonged for an extended period of time (i.e. too much of a good thing becomes a bad thing). Autoimmune diseases cause such problems because they trigger anti-inflammatory markers to be produced when there actually isn't any sort of virus, bacteria, or invader and so these anti-inflammatory markers start to attack vital bodily tissues.
q:

What causes inflammation?

a:

There are many root causes that contribute to inflammation. Some of them may be simply what we are eating (for more information on that, see below). Other causes can be environmental, as well as psychological. When we live or work in environments that expose us to harmful chemicals, pollutions, or allergens, we are at increased risk of developing inflammation (as our body's defense mechanism against these harmful products). It's also important to know the quality of the water your drink and shower with, as that can contribute to inflammation.

Psychologically, an increase in our body's levels of cortisol may lead to inflammation. While inflammation helps our flight-or-fight response and reaction times in potentially dangerous or harmful situations, it also produces a high level of cortisol, a stress hormone. Cortisol helps regulate our immune systems, but when we become overly stressed, our immune systems can only hold on for so long before we crash.

Biologically speaking, inflammation occurs when something harmful tries to enter the body (such as a virus, bacteria, or disease.) Inflammation is our body's biological defense response, and a form of self-protection to remove the harmful invader. In short, our white blood cells are released and sent to the affected area to increase blood flow and healing/repair time. It is initially a beneficial response but is also self-perpetuating, so it becomes problematic when more inflammation is created because of the already-existing inflammation in our bodies.
q:

Where does inflammation occur?

a:

Inflammation can occur in any area of your body that has been injured or has become infected. Inflammation can be external, such as around a cut, or internal, like swelling around a knee injury.
q:

How does inflammation affect the body?

a:

Like we've mentioned, inflammation can be both good and bad biological responses. On the positive side, inflammation helps fight infection, provides you with a signal that something is wrong with your body, and is responsible for the "fight or flight" mentality that gets us through traumatic or dangerous situations.

However, inflammation also has a negative side. If your body is producing anti-inflammatory markers to help fight an infection that actually can't be treated with increased white blood cell counts and blood flow, (i.e. cancers, arthritis, Alzheimer's, etc) then your body will just continue to produce anti-inflammatory markers at a surplus (aka chronic inflammation). This can be detrimental as more and more plaque starts to build up within your arteries. Subsequently, then, you may be at a higher risk for heart attack or stroke.
q:

What do anti-inflammatory foods do?

a:

Anti-inflammatory foods are packed with nutrients, like omega-3 fatty acids, that help your body fight the issue from the inside out. Additionally, specialized diets are generally composed of fresh, unprocessed foods that balance healthy fats, carbohydrates, and protein. The result is a well-balanced, more holistic diet.
q:

What foods cause inflammation?

a:

For the most part, it's easy to identify the foods that trigger side effects because they are comprised largely of nutrient deficient foods. These are deemed "bad foods:" foods high in hydrogenated oils and trans fats, sugar, and salt (or are prepared using any of these ingredients, like deep-fried foods). Studies also show that certain animal products like red meat and some dairy may contribute to inflammation, as well as gluten products and alcohol.

It is important to note that, as we age, we may become more and more susceptible to inflammation caused by foods. Foods that use to not bother us at all when we were younger may trigger such symptoms as indigestion or put our immune systems on guard as we age. This is particularly true for foods containing dairy and wheat and helps explain the recent rise in gluten intolerance among many individuals.
q:

Do I need to be washing my food before I prepare them?

a:

There is some debate about washing meat products before you prepare them. Many people were taught as kids that washing off meat products before they start cooking them but this can put you at risk for illness as the raw meat product and get splashed around and contaminate other food and cooking utensils. As for vegetables and fruit, most experts agree you should do at least a surface wash to remove any waxes and chemical residue that might still be on the skin. Washing can also help remove any germs that gathered on the skin of fruits and vegetables as they sat at the store and were handled by people.
q:

Can cooking destroy the healthy properties of some foods?

a:

To a certain degree yes. You will get more nutrients from raw broccoli than cooked broccoli because high heat can break down cells and negate some of the vitamins and nutrients that are in the food. However, you do not have to eat only raw broccoli. You can cook it one time, steam it the next, have it raw as a snack or in a salad- the key thing to remember when preparing these foods is to not eat them the same way every single time. Change it up so you get different nutrients and also so you do not grow tired of eating these anti-inflammatory foods the same way every time you have them!
Subscribe to our newsletters